You want to be able to express your love for your adult son and let him know how proud he makes you. Sometimes, finding the right words can be difficult. Having a few nice things to say to your grown son is important. He needs to feel supported and loved by you throughout his life. Even though you may not see your son or talk to him every day you want him to feel your love and know that you are thinking of him and wishing him the best.
It can be hard to convey exactly how you feel to your adult child. You want to be able to talk about how your lives and relationship has changed and evolved over the years as he has grown into adulthood. You want him to be aware of the feelings and hopes you have for him instead of holding them in your heart. Let's talk about some conversation starters that can help you praise and encourage your adult son. 
Praise His Achievements
Tell your son how proud you are of him and all of the good things he has accomplished. Point out the hard work he does and how happy it makes you to see him succeed. Give him credit for completing college courses or career training.
Celebrate your son's achievements as he climbs the professional ladder. Express how excited you are when he receives a bonus or promotion. Tell your son things like: "I know you try your best at everything you do. I admire your dedication or I'm proud of your work ethic."
He might be more motivated to hit his next milestone and share his excitement with you.
Show Interest in His Hobbies
Learn about what is important to your son and things he enjoys doing in his free time. Tell him how skilled he is and how proud you are of the things he makes or competitions he is in. Help your son master his craft or prepare for important events.
Encourage him to develop his talent and possibly teach you more about it so you can be more involved. Show up when your son is displaying his talents and be supportive of his efforts. You could say things like: "You have amazing talent, you have such a gift for this, and I can't wait to see what you do next."
Talk About Things That Remind You of Him
Tell your adult son how often you think of him when he's not around. Now that he is an adult he is more likely to appreciate your fond anecdotes from his childhood. Thank him when he does special things for you.
Tell your son that he instantly comes to mind when you see his favorite snack on sale at the store even if he doesn't live with you anymore. Remind your grown son how precious he is to you. He will always be precious and important to you no matter how old he becomes. Tell your son nice things like, "You've always been such a wonderful son, I am so grateful that I have you, and I am proud to have you as my son."
Express How Much You Enjoy Spending Time With Him
Find ways to relate to your son as an adult. Spend time together that isn't just at the family home. Make dates with your son once in a while to go shopping or meet for lunch at one of his favorite restaurants.
Let him know how much joy it brings you to visit with him. Tell your son how much fun you have hanging out with him and would love to make plans when he's available.
Respect his schedule, dating/family situation, and thank him for making time for you when he can. You could tell your adult son things like, "I don't know what I would do without you, I am so glad you're here, and being with you makes my heart feel full."
Let Him Know You Believe In Him
Letting your grown son know that you trust his judgment is important. Back his decisions and respect his opinions and choices. You don't have to agree on everything, but you want your son to know that you are confident in his abilities.
You want him to have the happiest, best life possible but he has to live it for himself. You can't interfere with his choices and criticize them all the time. Tell your son things like, "You are so responsible, I'll always be here for you, you can accomplish anything you want to, and I love and support you."
These are all statements that tell your son that you have confidence in him. He should know that he can count on you to be there for him no matter what he decides.
Saying Nice Things Doesn't Make You Weak
Our kids grow up with way too much exposure to violence and anger in the media and sometimes in their own homes. Young people are so consumed with these images. Praise your son when he is polite and considerate.
Tell your son how proud you are when he behaves like a gentleman. It makes you proud to see your grown son practice the manners you taught him as a child.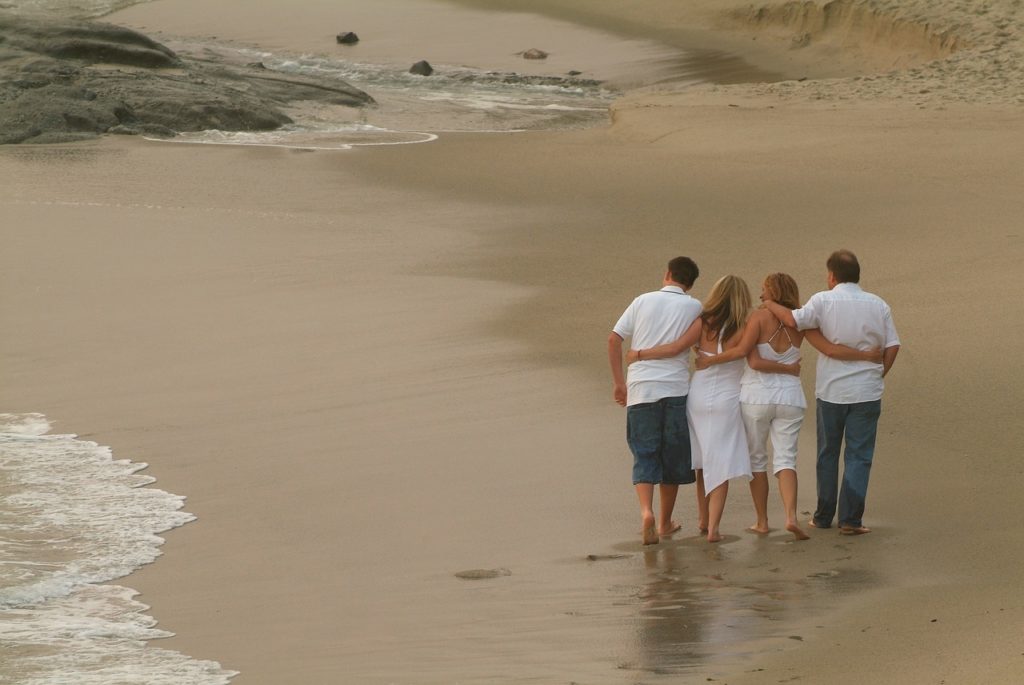 Tell your son things like, "You are so thoughtful, You are such a good person for helping others, and you do so much for others." Let your adult son know that his kindness makes a big difference in other people's lives.
Attitude Can Change Everything
Remind your son that he is capable and strong. Tell him that anything is possible when he feels discouraged or let down. Provide support and encouragement as he navigates adulthood.
Stay positive and remind him that having hope and learning to stay positive in a tough situation is how we grow stronger. Remind your adult son that his contributions and efforts are important. Say things like, "You can make a difference, you have such a great attitude, and everyone makes mistakes but you will become stronger as a result."
Being a positive influence in your son's life is important. You want him to feel loved and supported by his family. He was your little one for so long, now he's a grown man.
Find different ways to tell him how amazing he has become as an adult. You want your son to feel like he is good enough and worthy of success and happiness. He doesn't have to give in to societal pressures or change who he is to make anyone happy. Tell your son things like, "I couldn't have asked for a better son, I'm very blessed to have you in my life, and you are wonderful just the way you are."
Talking to your grown son can be difficult if you aren't sure what to say. You are sure that he knows he is loved but you want to express it. It's nice to feel affection from your parents.
Saying nice things to your grown son will make him feel loved, supported, and cared for. These comments can boost his self-esteem, build love and trust, and ease his fears. Try one of these nice conversation starters or offer a few compliments the next time you have a chance to talk to your adult son.