If you are part of a blended family, doing activities together is very important. It is part of the bonding process that will bring your family closer together. So what are some blended family bonding activities you can do?
Depending on age or gender, there can be many different activities that can take place which can make any blended family have a blast.
Before we jump into what activities can be planned, you need to keep in mind that bonding takes effort from everyone involved. Since a blended family is not connected through blood, it can seem hard to love one another like a real family.
There are programs out there that can help you plan the time you spend with your blended family. We partnered with Our Family Wizard to help blended families and stepfamilies spend time together without any conflict.
It is important to make sure that blended family bonding activities happen frequently to build the love and connection needed to sustain a long-lasting relationship with each other.
The parents in a blended family will have to step up and ensure that they are able to spend time together so that the connection and love does not fade away. Even though many people are busy in their everyday life, a conscious effort to maintain bonding activities is crucial.
1. Going To The Park
Parks are all over the place and can be a great place to spend time together as a blended family. From having a picnic, throwing a football, or shooting hoops, being in the open grass field will be a great way to build a bond and connection with anyone.
2. Watching a Movie
Watching movies can be a great way to be relaxed and be entertained with your blended family. The great thing is that movies can entertain any age or gender which is something that many blended parents look for.
3. Beach Day
If you live near a beach, you are in luck. Going to the beach is a great way to spend your time with a blended family because of the calm and soothing vibe the beach offers.
Many activities can be done there while enjoying the view and the sun.
4. Painting
Whenever you are thinking of any blended family bonding activities, painting is one of the best.
It is a great activity that brings the child out of everyone and it expresses emotion through an art form.
5. Playing Sports
If everyone is physically able to, playing sports can be a great activity to participate in.
Physical activity is very important to the everyday life and being able to do it with your family will make it that much better. It teaches communication and partnership skills which is something every family needs, especially blended ones.
6. Starting a Tv Show Series
A great way a family can bond over a specific thing multiple times would be a tv show.
Tv shows are great ways to gather the family around on a Friday night and enjoy some popcorn and drinks while being entertained.
7. Vacation
Going on vacation is a great way to be in a new environment with a blended family.
The fun of exploring a new place will bring out the adventurous side of everyone and it will make you feel more alive than ever.
8. Camping
Another great way you can explore the outdoors and become connected through nature would be by going camping.
With so many different activities you can do while camping, it offers many opportunities to bond.
9. Going To Lunch
Food is something that everyone loves. We feel good when we go out to eat at a restaurant so what better way to bond with a blended family than by going to your local burger spot or dining in at a pizza parlor.
10. Getting Desserts
Another great bonding activity that has to do with food would be grabbing dessert.
A round of ice cream can make anyone feel happy and it can spark up great conversations.
11. Going To The Zoo
From seeing a lion roar to experience a snake slithering in its habitat, the zoo offers a great experience to anyone trying to bond with family and friends.
It is a cheap experience that offers countless memories and fun. Make sure you go early to experience it all!
12. Playing Cards
Playing cards is a great way to bond because it can be done anywhere at any time.
From the living room to the beach, pulling out the cards and playing a game will engage all members playing and it strengthens the intellectual skills of a person.
13. Amusment Park
Amusement parks bring great joy to many families because of the thrill and action they feel. They can have many rides and attractions in them which is what a family that is trying to bond needs.
14. Puzzle
Doing puzzles are a great way to engage the brain and to build communication skills with your family. Trying to complete the full picture will require everyone to be engaged and to communicate with each other so that the final product can be complete.
15. Arcade
Going to an arcade is one of the best-blended family bonding activities you can do.
With so many games to be played and prizes to win, it can have you entertained for hours.
16. Visit a Museum
A great way to see historical artifacts would be by visiting a museum. It is a great learning experience that will teach the whole family about how life was in the past.
Buying a cool gift from the shop to bring home can create lasting memories for the family as well.
17. Gardening
Gardening is a way many families love to bond over. It is an activity that requires time and patience which is great for a blended family because it teaches them how certain things take time to flourish.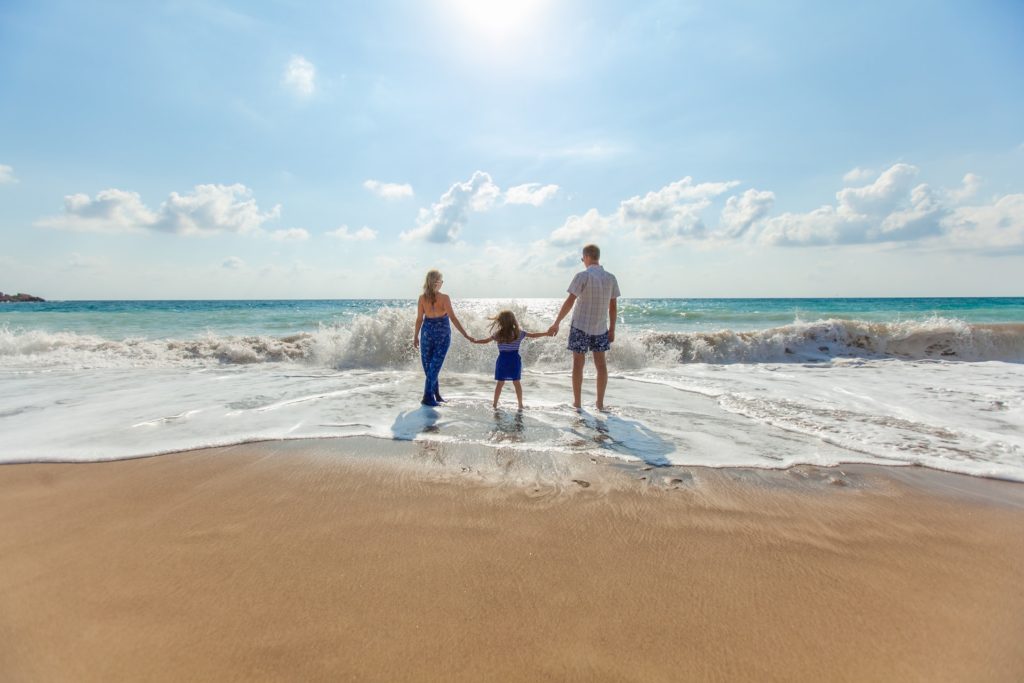 Final Thoughts
Blended family bonding activities are a must when it comes to trying to strengthen a family together. Since blended families are not biologically related, it can feel hard to form a connection.
This is why getting together and doing an activity regularly is important.
The great thing is that these activities can involve any age or gender which is something that is key when it comes to bonding. A grandma should be able to do things with her step-grandson without any issues.