Nowadays, teaching a 6-year old child to read books in an accurate way is easier than ever. Though the process of reading is a complex one, yet, with routine practice, you can help your child acquire effective reading skills. If you are aware of phonemic and phonics (the relationship between sounds and words), you should help your child to learn the same to improve their reading skills.
You have to get your child involved in reading activities to ensure they gain the ability to absorb valuable information on a daily basis and become a proficient reader. To enable your little child to develop acquired skills in a compelling way, you need to indulge them in reading sessions regularly. Making your 6-year old child practice reading a variety of interesting books daily can boost their knowledge significantly fast.
The comprehending ability of your child will improve quickly if you take the responsibility of helping your child increase their vocabulary. Introduce new books that feature different words along with pictures to enhance reading skills.
Here are the best way to teach a 6-year old child to read.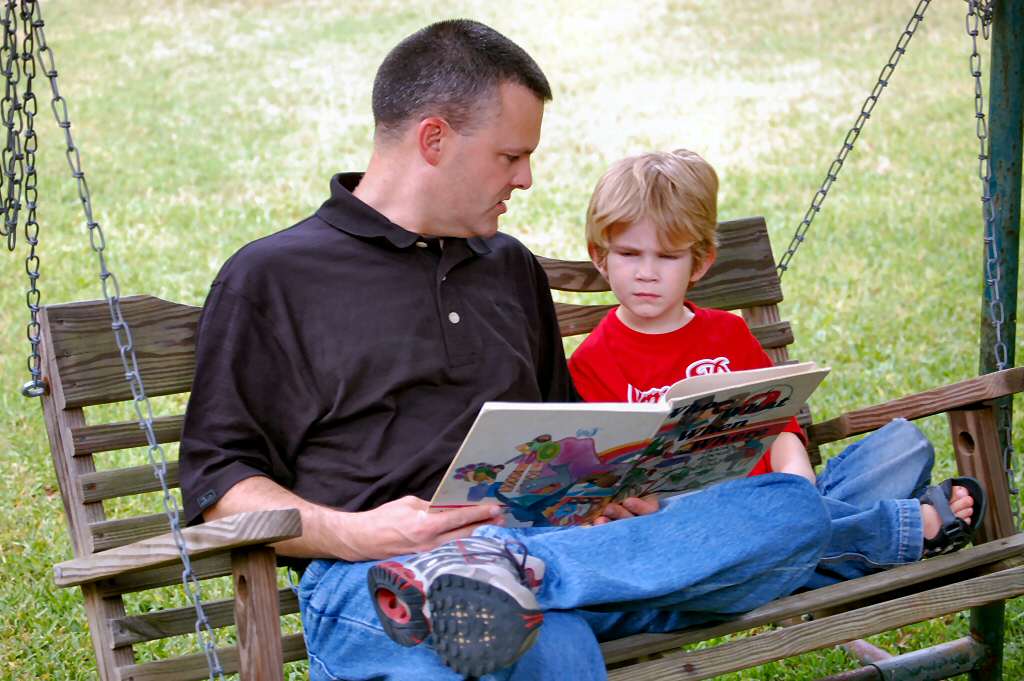 Use Rhymes & Songs
Keep in mind that using rhymes and songs while teaching your child can immensely help them learn to read in an effective way. On hearing the sounds and syllables, your child will be able to grasp and accurately read every new word. You should make the learning procedure a fun-filled activity by making your child clap while rhyming words and singing songs.
The more you help them to build phonemic awareness, the better they will develop their reading and rhyming skills. If you want to know how to teach a 6-year-old child to read, then building phonemic awareness is the perfect way to boost literacy skills and language development in a 6-year old child.
Sound Out Words
You have to take the invaluable initiative to cut cards and write sounding words on each of those to help your child read the words correctly. You, too, read out the words along with him to ensure that he learns the proper technique of pronouncing every different sounding word clearly. In this way, you will certainly be able to improve the necessary phonic and decoding abilities of your child in a quick time.
If you don't have the time to make the flashcards yourself, you can purchase ready made flashcards on Amazon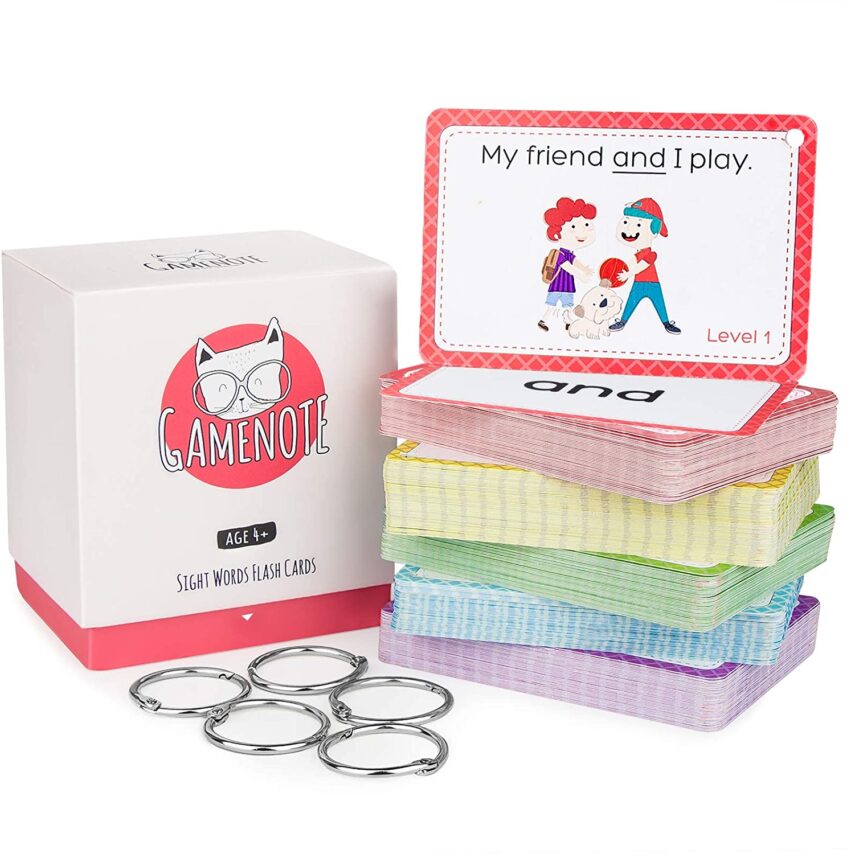 These sight word flashcards by Gamenote are great for accelerating your child's reading skills in no time!
Put Up Printed Words
Putting up posters featuring new words on the walls of your child's room is one of the most useful hacks that you can implement. It is definitely going to be beneficial for your child's literacy skill development. You will find your child is devoting more time to learning the new words by applying connections between letters and sounds.
Even better, label items around the house. Tape the word microwave to the microwave and the word mirror to the mirror. Small steps like this are a great way to get a 6-year-old to start reading.
Also, make sure that when you are outside with your kid or taking him to the school, indicate billboards and street signs, and ask them to pronounce each word.
Boost Storytelling Abilities
If you read out exciting and funny stories to your child during the reading session and also, before he goes to sleep, you will be able to improve their storytelling skills efficiently. You should know that reading aloud helps in improving the memory of children in an effective way. Take him to a bookstore and make a purchase of storybooks that contains appealing graphics and images.
Over time, you will find that your child is more drawn to new stories and comes up with queries related to the stories that you read out to him every day. Seeing you reading out storybooks will encourage them to follow you, and in this way, he will be able to boost his storytelling skills remarkably fast.
Use Letter Magnets
To ensure your child is capable of using words that contain consonants at the beginning and end, and vowels in the middle, using letter magnets is of utmost importance. Children often encounter trouble with a middle vowel sound; hence, playing with letter magnets can help your child to avoid silly mistakes.
If you want to know how to teach a 6-year-old child to read, then you should ask your child to spell one such word (dog or cat) using letter magnets. You can find them on Amazon for just a few dollars.
Monitor Reading Session
Ask your child to read a paragraph of a storybook, and while he does that, monitor the session meticulously. Remember to not stop him in between when he mispronounces words and read out each sentence inappropriately. Only after he completes reading the entire paragraph, ask him where he encounters difficulties.
If he isn't aware of his mistakes, point out the places where he went wrong and help him to learn the proper way to read immediately. Ask your child to re-read the same paragraph after you guide him properly. Following such a simple and straightforward step will help your child to improve fluency and overall reading skills effectively.
Related: Respect Activity for Kindergarteners
Use E-books
In today's time, there are many ways to read, you can even download e-books on your computer or smartphone to help boost the reading experience of your child. You will find your child reading e-books with utmost interest and excitement as he won't have to flip through pages.
You will also discover him to be more engaged in reading a story on a tablet or mobile due to the facility of scrolling and zooming each page. Your child's reading skills will improve fast if you make the reading session fun and interesting for them.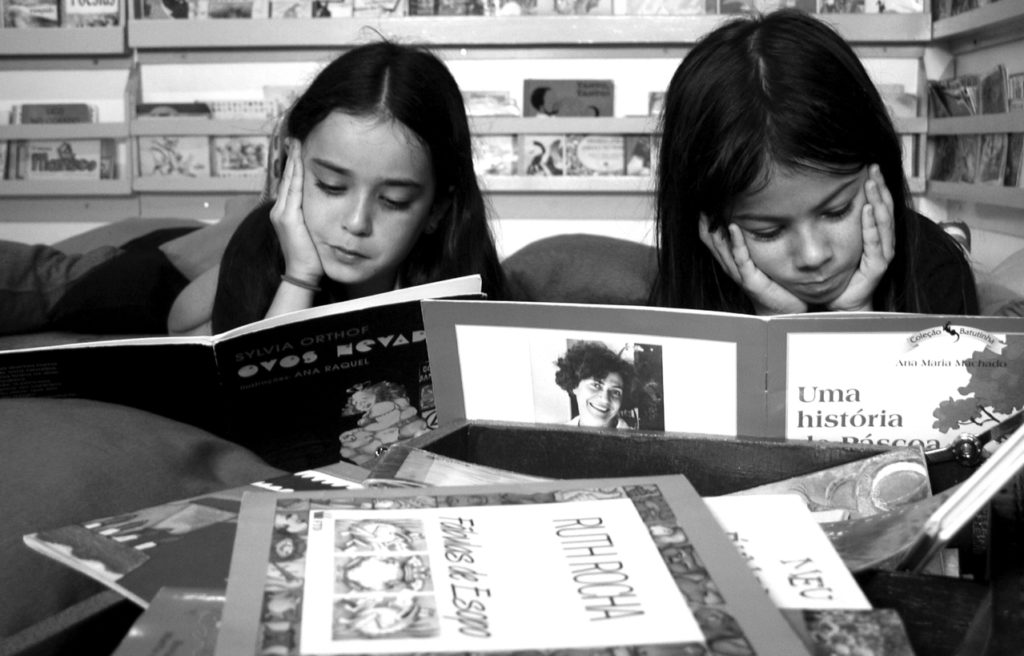 Play Sight Word Memory Games
Helping your child to memorize sight words can boost his reading skills effectively. Sight words are words we do not sound out but rather words we have associated with a specific image.
These words often appear while you read and write sentences. If you allow your child to indulge in games that help him to learn and read sight words, then his ability to speak fluently will increase significantly.
Conclusion
The more you make reading sessions fun-filled and innovative for your kid, the better your child will be able to grasp a new word and learn the correct way to pronounce it. To foster your child's growth and boost literacy skills, implementing the activities mentioned above is of utmost importance.